Macosquin Community Association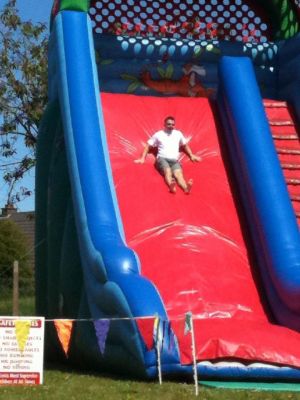 Summer Fete 2015
Summer Fete 2015
Summer Fete 2015
Summer Fete 2015
Trip to Giant's Causeway
The school works closely with the Community Association. This hard working group meet monthly and their aim is to improve and support their local community. Projects happening this year include:
Approaching council to upgrade Play Area
Tidy up our Environment Month
Organising a 2 day Community Festival alongside our school
Working with the council in hope to provide upgrading of the Football Field and creating changing rooms/ car parking area
News
19th Jan 2017
Year 7 spent this morning helping members of the Northern Ireland Housing Executive...

9th Sep 2016
On 27th and 28th June we held a Ladies' Well-being Evening and Community Fete. A...


Principal: Louanne McElwee BEd PQHNI | E: Lmcelwee632@c2kni.net
Macosquin Primary School 34 Dunderg Road, Macosquin, Coleraine, BT51 4ND | T: (028) 7034 4317