Whole School Achievements
Eco Schools Green Flag Award May 2018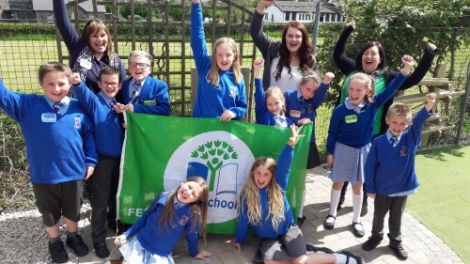 On 18th May 2018 Macosquin P.S achieved our first ever Eco Schools Green Flag Award!
We worked on three key areas, identified through our action plan, to become a more environmentally friendly and sustainable school and achieved the prestigious 'Green Flag Award' in the process! Our focus areas were; Transport, Healthy Living and Outdoor Learning.
The assessors were very impressed by our fantastic whole school approach to becoming more environmentally friendly and sustainable and commented on our "involvement and effort from the entire school". They also loved their tour around the school and were particularly excited by our new Sensory Garden and poly tunnel.
We look forward to continuing and building upon our work as an Eco School to make a difference in both the local community and wider world today and in the years that lie ahead.
Speech and Drama Festival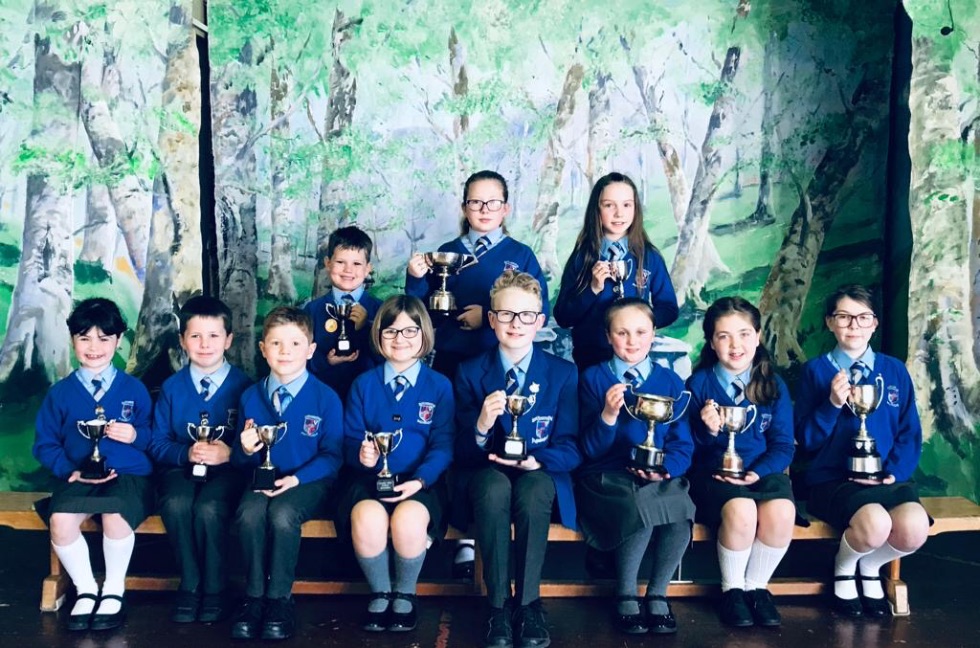 First Place winners
Second Place winners
Third place winners
Highly Commended winners
Over one hundred pupils took to the stage to perform individual poems in Speech and Drama classes at Coleraine Festival this year.
The festival gives pupils a wonderful opportunity to build their self-confidence as they step onto the stage in front of an audience.
This year there were eleven first places, nineteen second places, seventeen third place winners and nineteen highly commended winners. What wonderful results!
Music Festival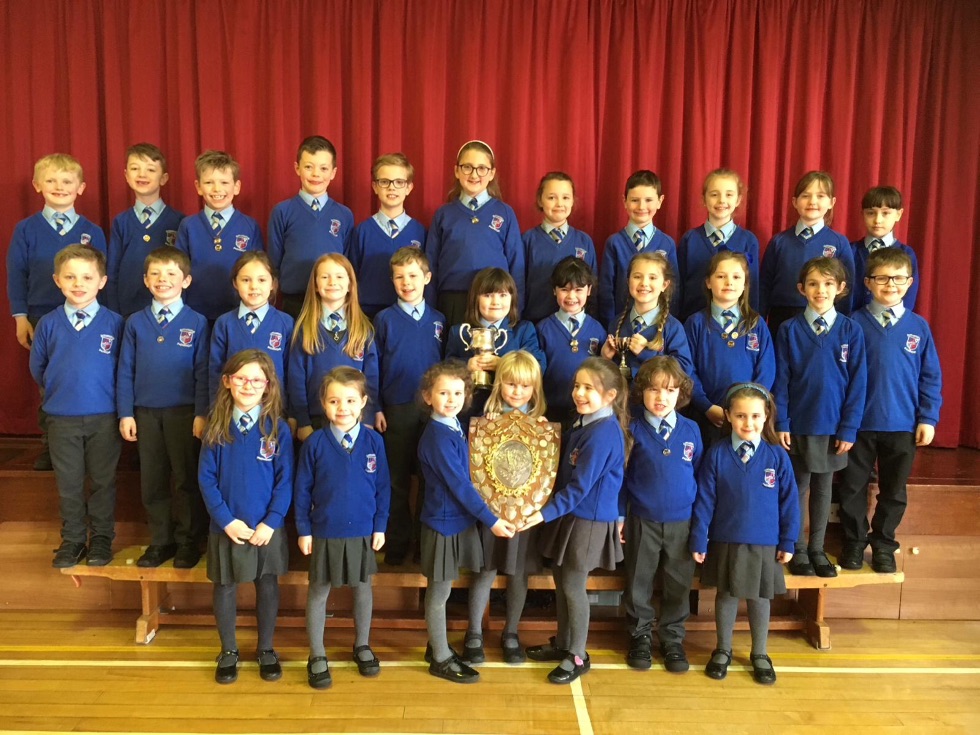 Junior Choir
Orchestra
Senior Choir
This has been another busy year at Coleraine Music Festival.
Primary Science Quality Mark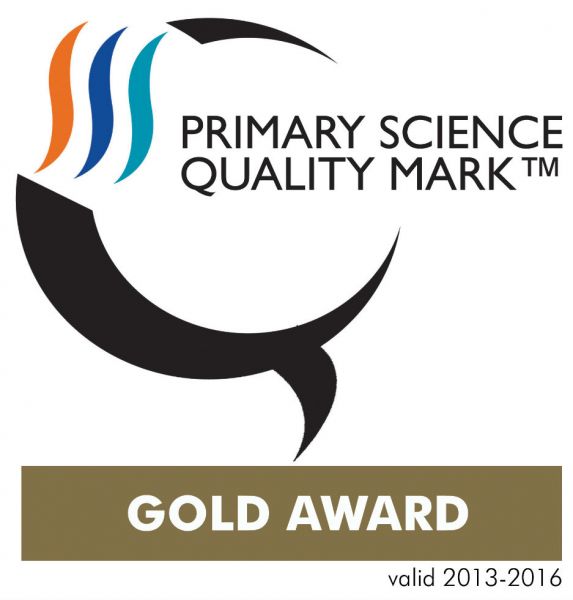 Macosquin Primary School has recently been awarded the Primary Science Quality Mark – Gold Award. This is the highest possible standard a school can achieve.
We are one of only three schools in Northern Ireland to receive this prestigious award in 2013. This charter mark is recognised throughout the UK as an indication of extremely high standards of teaching and learning in Science throughout the school.
The level of commitment needed to achieve such an accolade is a clear indication of the importance placed by the school on STEM subjects (Science, Technology, Engineering and Mathematics).
All pupils have the opportunity to engage in scientific investigations both inside and outside the classroom and also to gain valuable experiences from visits to the local area and beyond. National Science and Engineering Week is an annual event in the school calendar, when pupils engage in a range of activities to encourage and foster their love of all things scientific.
The school has developed links with local post-primary schools, whose pupils act as mentors during class activities.
In addition, we are proud to be associated with the Primary Science Teaching Trust.