School Council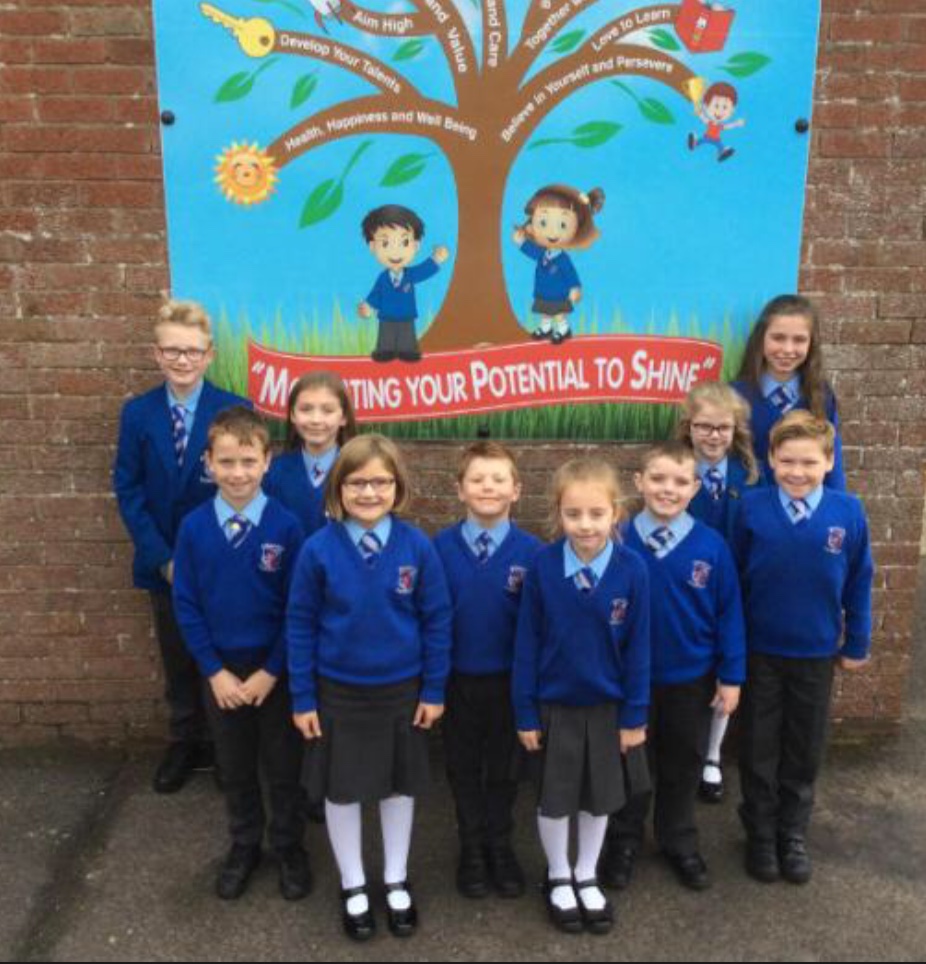 Our School Council is made up of Class Council Representatives from Years 4-7. School and Class Council meetings are held monthly, with School Councillors meeting after each Class Council to share the views and opinions from each year group. Class Council meetings are also held in classes from Years 1-3.
Class Council Representatives are responsible for listening to the views of their peers and sharing this information with the rest of School Council.
This year, School Council has been involved in several projects including:
Healthy eating - We are aiming to make our breaks even healthier.
Improving our playground - Coming soon...our new Sensory Garden! We are also focusing on keeping our playground tidy.
Helping our local community - Pupils have been involved in fundraising for a defibrillator case for the Macosquin Community by having a non-uniform day for Chest, Heart and Stroke. We have also donated food items to the Causeway Foodbank.