Eco Schools
Macosquin Primary School are proud to be an Eco School!
We achieved our first Green Flag in May 2018 and were recently awarded our second Green Flag (April 2021). We are very proud of our environmentally friendly and sustainable school!
We participate in the Eco Schools programme which provides ideal means for fostering environmental awareness in the entire school in a way that links to many curriculum subjects. The primary aim of the Eco-Schools programme is to educate and empower young people to make positive decisions and become change makers for an environmentally sustainable world.
We enjoy working on the ten Eco Schools topics; Biodiversity, Climate Change, Energy, Global Perspectives, Healthy Living, Litter, Waste, Water, Transport and Outdoor Learning.
Each year we choose three focus topics, identified by undertaking an Environmental Review and create an Action Plan to show how we will develop our selected areas within school.
This year we are focusing on 'Waste', 'Biodiversity' and 'Transport'. Keep an eye on the monthly news for regular updates and to see how you can get involved!
Eco Gallery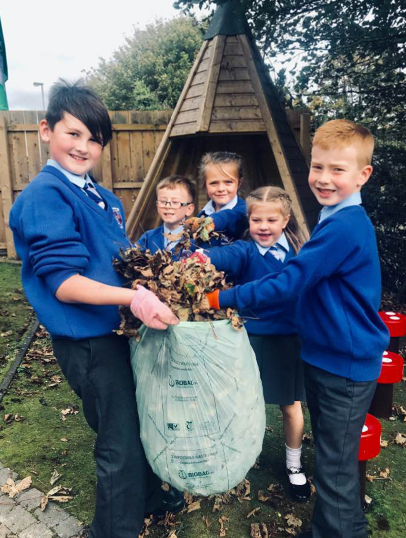 Our Green Flag Award