PDMU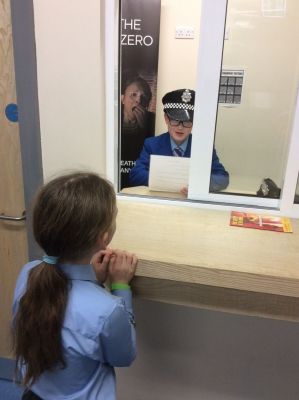 Personal Development and Mutual Understanding (PD&MU) focuses on encouraging each child to become personally, emotionally and socially effective, to lead healthy, safe and fulfilled lives and to become confident, independent and responsible citizens, making informed and responsible choices and decisions throughout their lives.
All children follow a Living, Learning, Together programme which seeks to meet children's personal, emotional, social and health needs.
This Programme includes Relationships and Sexuality Education, Drugs Awareness, Anti-bullying and Internet Safety.

P.D.M.U within the school is also enhanced by:-
Whole School and Key Stage assemblies
School Council
Playground Pals
Circle Time
Charities - Operation Christmas Child
Celebrating Internet Safety Week and Walk to School

Principal: Louanne McElwee BEd PQHNI | E: Lmcelwee632@c2kni.net
Macosquin Primary School 34 Dunderg Road, Macosquin, Coleraine, BT51 4ND | T: (028) 7034 4317